TV Services


ANI provides news and features to all major broadcasters in the world.
Text News


The ANI text capsule gives top news with features health and entertainment content.
TV Programmes


ANI provides compelling multilingual programmes aimed at international viewers interested in South Asia.
Facilities


ANI offers round the clock facilities for both foreign and domestic channels desirous of packaging and uplinking their reports from India
TV ARCHIVES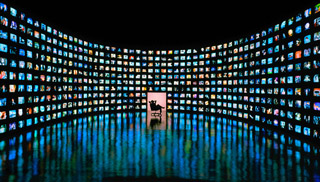 The ANI TV library has the most comprehesive and extensive footage of South Asia anywhere in the world. A large portion of the footage has historical value and has been preserved in beta and digital format. The library has over two hundred thousand news and current affairs video items which are logged and categorized in an easy to access manner. Alomost any keyword with a South Asian context will get a response from the database.

The footage and news items are from India, Pakistan, Bangladesh, Sri Lanka, Mynamar, Nepal, Bhutan, Singapore, Malaysia and many other Asian countries.

To Access the Library :
For a client who has a representative in New Delhi the easiest way to make an enquiry is to make a telephone call at the coordination desk. The phone numbers are 91-11-26189705, 91-11-26703000. By setting up an appointment you could view the footage with the librarian and dub the footage into any format simultaneously.
For clients who do not have offices in New Delhi mail us at surinderkapoor@aniin.com with your requests.
Clients in the UK & Europe can contact Vimal Gupta at vimal@suman.com.   
ANI will initially send you a 'hit-list' which includes details of footage available at the library which matches your requirements or closest to your requirement. Once you have approved the content, cost and format, you will be sent the licensing document via fax and dubbing will be done and sent to you by courier or air freight.
ANI MEDIA PRIVATE LIMITED
STATEMENT OF UNPAID DIVIDEND
(Refer Section 124 of the Companies Act, 2013)
Sl.
No.

Name of the member

Last Known Address

Relevant FY

Amount Unpaid (Rs.)

Reason for non-payment

1.

Thomson Reuters Corporation Pte. Ltd.

18, Science Park Drive, Singapore - 118229

2015-16

75,90,965/-

Transfer of Equity Shares incomplete

2.

Thomson Reuters Corporation Pte. Ltd.

18, Science Park Drive, Singapore - 118229

2016-17

69,09,080/-

Transfer of Equity Shares incomplete
For more information on any ANI Service: email: ani@aniin.com or call us at our New Delhi News desk: 91-11-26189705, 91-11-26703000
MULTIMEDIA
Websites and Broadband


ANI uses the latest in Internet technology to provide exclusive video , audio , text and picture content for web users.
Mobile


ANI's has a multilingual package of audio, video , SMS and MMS content for mobiles.